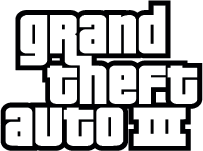 Back in July we reported on Grand Theft Auto III coming to the PSN store as a PS2 classic. That release got pushed back due to some licensing issues around certain music in the game, however, the US PlayStation Blog has confirmed today that GTA III will finally be arriving on the US PSN store tomorrow, 25th September, and will set you back .99. Currently there's no word on availability or pricing in other regions; Europe, Asia and elsewhere may also see it tomorrow, or we may have to wait another week or so.
Having said that, last week PlayStation Asia had a page up on their site for GTA III which did specify the 25th September release date for that region as well, but the page was later taken offline. The fact this was even published could indicate a worldwide release was planned, or could have simply been some misinformation that was mistakenly put online.
As we mentioned before, GTA III is being released as a PS2 classic - a direct, no-frills port of the original PS2 version. Unfortunately this means no remastered HD graphics, and no trophies, but hopefully the lack of such additions won't put you off replaying this amazing game.
Some of you may now be wondering if Vice City and San Andreas will also be re-released on the PS3. Back in June, ESRB ratings were spotted for both GTA III and Vice City, but so far only GTA III has been talked about. It's worth pointing out that the 10 year anniversary of Vice City is coming up in just over a month, so it's plausible that Rockstar may re-release the game then to coincide with that. As a sidenote, there's been absolutely no talk of a mobile version of Vice City for iOS and Android coming out for it's 10th anniversary à la GTA III's last year. As for San Andreas on PS3, there's been no talk of that either.
Let us know in the comments if you plan on getting this game again, and if you do, get ready for a lot of nostalgia.