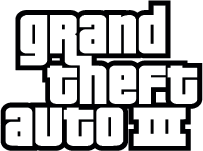 Back in January we heard that Grand Theft Auto III and Vice City would be coming to the PS3 in the form of PS2 Classics on PSN. And today, the official PlayStation Blogcast has confirmed that GTA III at least will be arriving on the PlayStation Store this Tuesday, 31st July.
The game will be released as a "PS2 Classic", which unfortunately means it's simply a direct port of the PS2 version of the game. So sadly there will be no fancy remastered HD graphics or trophies that many of you were hoping for. The game will set you back .99 in the US.
No word on availability in other regions yet. We'll update if we find any information on that.
UPDATE: Looks like the release won't happen this week.
Note: Due to an unforeseen complication, the Grand Theft Auto III PS2 Classic is not publishing with today's Store post. We will update you when a new release date has been identified. We apologize for the inconvenience.

There were some last minute issues with getting clearance for a certain audio track in the game; but the teams at Rockstar are on it to review how to best get this title on PSN.