It suddenly occured to me today that I hadn't cleared up the fact of the Voice Actor in GTA3 called Chris Phillips.
If you complete GTA3 you'll notice in the credits that it says: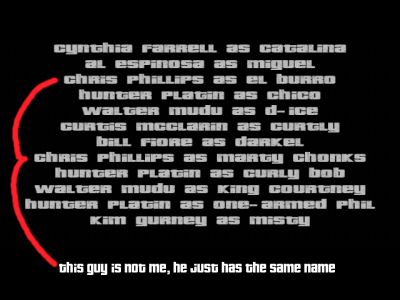 It also says this in the GTA3 instruction manual.
Although we have exactly the same name it is purely coincidental and we are in no way related to each other and I am just a webmaster in England, not a guy in America with a kick-ass job.
According to US and UK census' Phillips is a very very common name so I guess there are quite a lot of people who share my name, but hey i dont care