GTAV Official Gameplay Video Coming Tomorrow
Started by
Chris
,
Jul 08 2013 03:27 PM
Posted 08 July 2013 - 03:27 PM
Rockstar have just announced that we'll finally be getting a GTAV gameplay trailer tomorrow at 3PM UK time (10AM Eastern US)!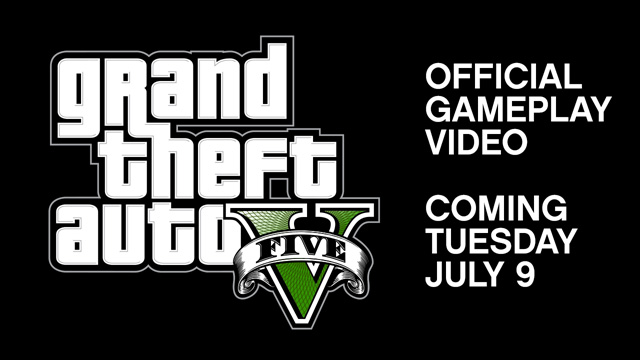 ---
Posted 08 July 2013 - 09:42 PM
ABOUT FU**IN TIME!! hahaha
Actually, a first some have said...or thought. Since Rockstar have maintained that all trailers and teasers are already created with the actual engine used in normal hands on gameplay, what you don't see is your normal perspective third person view or HUDs of any kind, which take away from the normal desired cinematic effect with trailers of any sort
---
Posted 08 July 2013 - 10:58 PM
The King is back! Tommorow Rockstar will show to the world why they are the best devs in the industry. Game of the generation ladies and gentlemen.
Man I won't be able to sleep tonight!
---
---
0 user(s) are reading this topic
0 members, 0 guests, 0 anonymous users