Whadd'up homey peoples?!?!
Been busy the last few days w/ a couple other projects & helping the landlord on some of his stuff (he's cool so it's no
prob). In the mean time I've got some more pics I got while I was letting paint dry on that fender. Here's our old pal
the voltage regulator!
The original powder coating was pretty rough & the part wasn't prepped right so some of it peeled off w/ just my
thumbnail. The rest was stuck pretty hard. Note the pieces I peeled off in the foreground.
The sandblaster just wasn't doing it, the plastic coat absorbed most of the force so I decided on plan "B". My field
expedient bench grinder in action.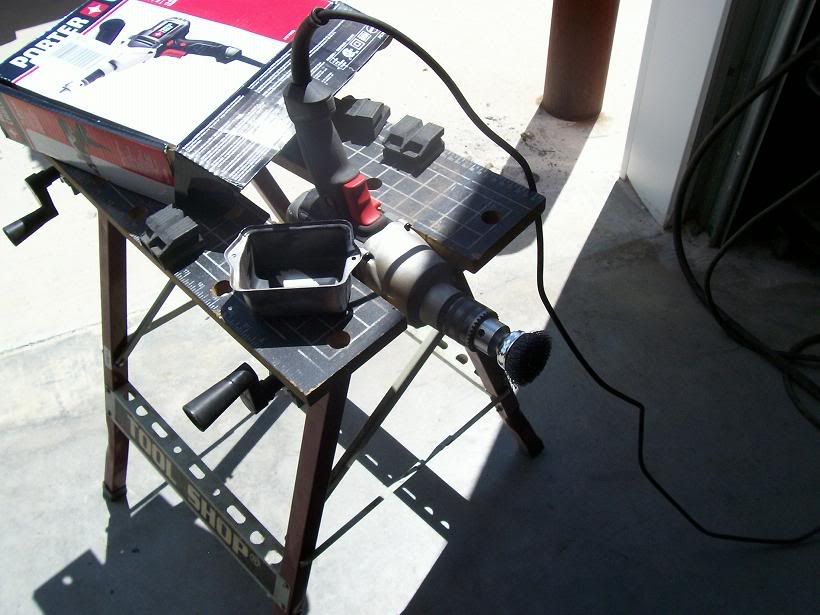 That's more like it, the wire brush made short work. Watch your hands, it'll make short work of them also.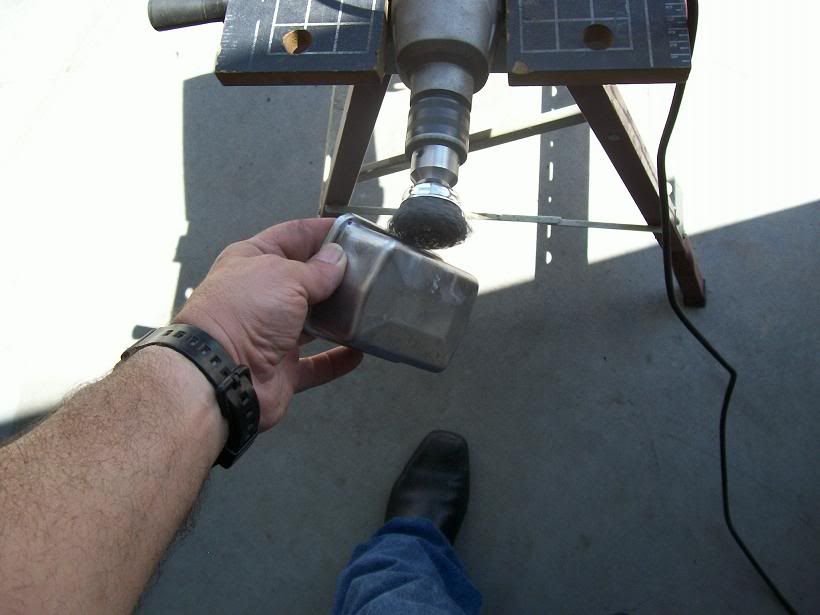 The anodized finish on the base wasn't quite what I wanted so I masked it for painting too.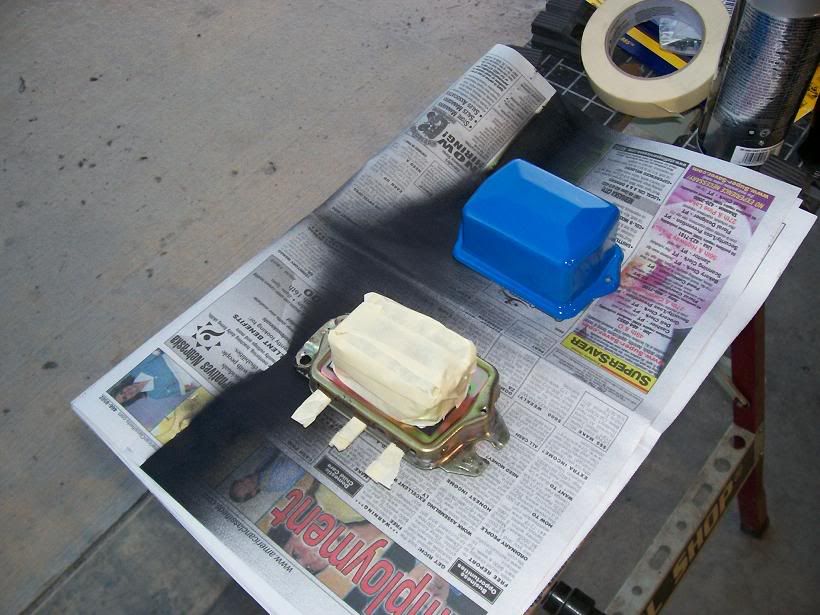 The satin silver looked just right...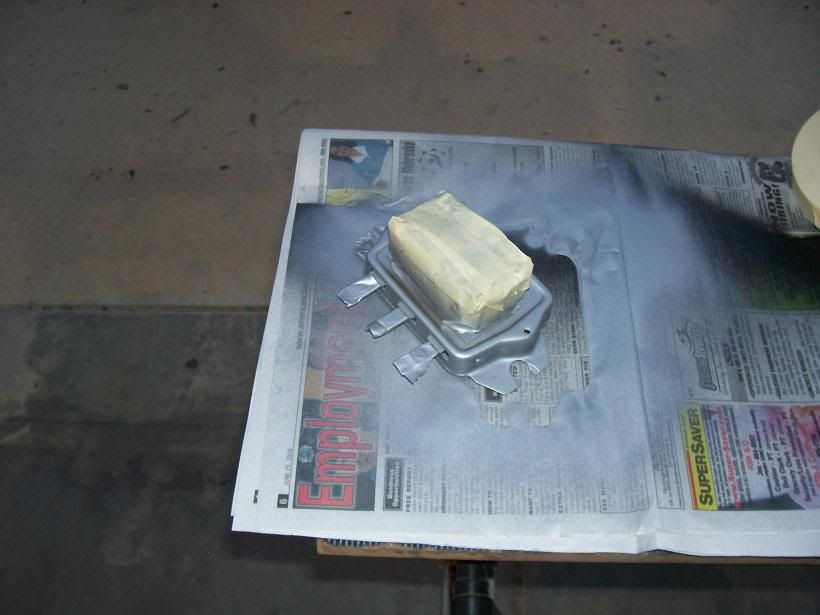 ... but the Ford engine blue didn't. I'll fix that in a minute but first I have some other work. The holes for attaching
the wiring were worn so I drilled them to the next size up & tapped for (you guessed it) Allenheads.
I picked up a small tap & die set, including the #8 (cover screws) & #10 (wiring) sizes for the new hardware.
The finished part just didn't look quite right so I decided to go w/ a darker blue than this.
Just something to show the comparison between the 2 colors, see the finished part in the last pic in previous post.
I'm starting to mess w/ the fuel tanks & have some other stuff I'll post as I go.
UO out.