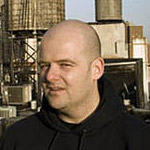 The online edition of The Times has posted a rare, in-depth interview with Rockstar's Dan Houser.
The driving force behind Grand Theft Auto
looks into the man's background, avoiding the public spotlight, the controversies brought about by GTA, and touches on future plans - albeit very briefly. The article is an excellent and very interesting read, you should certainly check it out if you can spare a few minutes.
As for the boys themselves, they are already back at work. There's a Western game in the works for next spring, and the next GTA to think of. "We'll think of a city first, then the characters," says Houser. The script he will end up co-writing will run to around 1,000 pages, nearly ten times as much as a feature film.