The LCF chat topic
Started by
Ciaran
,
Oct 08 2006 08:15 PM
3622 replies to this topic
Posted 21 January 2010 - 09:41 PM
Whats good family? Long time no visit.
Hows everyone?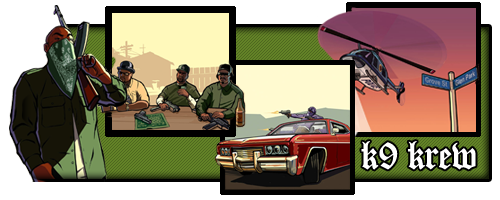 Signature Made By MrLlamaLlama

I LOVE HIP HOP, AUSSIE HIP HOP, RAP, GANGSTA RAP, UK RAP, AND LATINO RAP.

BUT I HATE CRUNK AND ALL THAT DUUUURTTY SOUTH BULLSHIT MUSIC FULL OF WHISTLES AND WITH WHICH EVERY RAPPERS NAME STARTS WITH LIL'.

I ALSO DISLIKE TUPAC BUT I DO LIKE A COUPLE OF HIS ALBUMS



---
Posted 22 January 2010 - 12:28 AM
I'm alright, just been busy lately looking for a new job and etc... Haven't had much luck yet.

- If everything seems to be going well, you have obviously overlooked something.
---
Posted 11 March 2010 - 09:14 PM
Hey guys I have returned after a seemingly long break, having had the intentions to actually do well in school, unfortunately that hasn't happened yet, oh well I am back now =] How's everyone been?

By the way can someone (probably Noru) PM the new password for our private forums please?
cheers =]

I have no problem with people believing what they want, until they think it's right to try and change what I believe.
I'm so happy, I could shit a rainbow!
---
---
0 user(s) are reading this topic
0 members, 0 guests, 0 anonymous users