I'm trying to get this mod to work / http://www.gta4-mods...eta-v1011-f6328

Ive tried everthing and it still wont work.. ive been trying for 2 days changeing things and no joy..

Heres is what i installed in my gta iv directory.

- IV ASI LOADER

- Scripthookdontnet , Extracted the whole archive including the ''script'' folder.

- BusMod v1.0.1.1 ( I put the BusMod in the ''script'' folder.

oh yeah and i have GTA IV 1.7 , and Microsoftnet.Framework 4.


Please help me... I usally don't get any replies but ill be happy with atleast one! Some one help me.
_screenie below of my GTA IV Directory_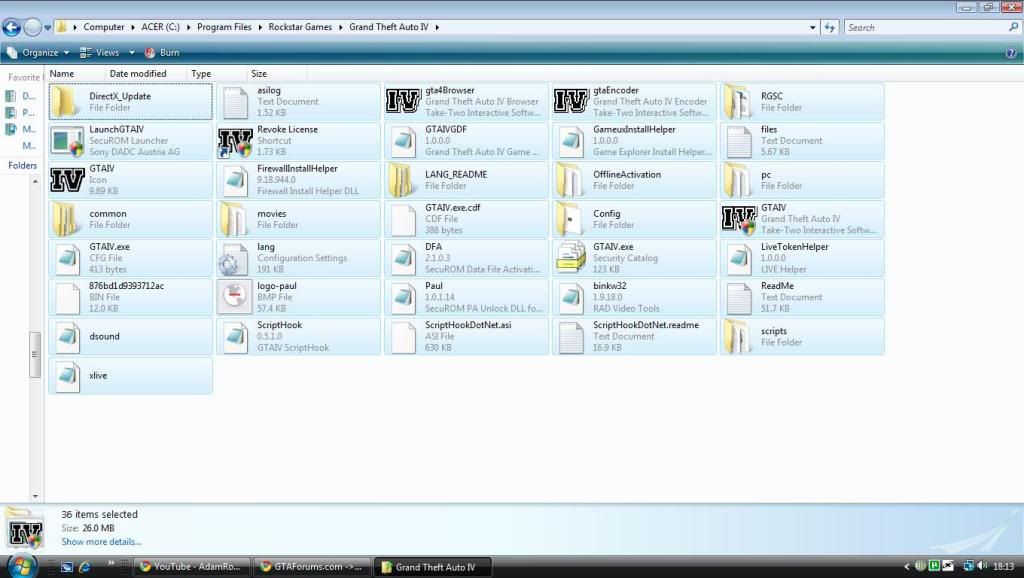 Edited by King-Flint, 03 November 2010 - 06:19 PM.