I emailed former child actress Sybil Jason recently. She was glad to give me a quick reply, although "all of my questions will best best answered in her book":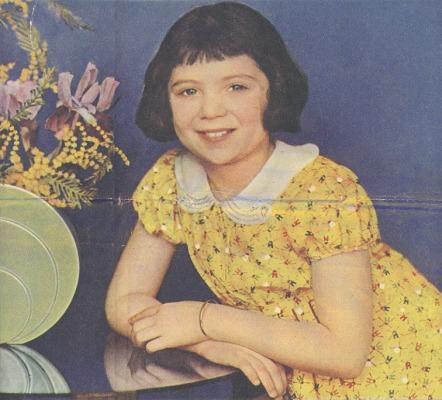 Hello,
Thank you so very much for your lovely compliments re BECKY in The Little Princess.
She has become quite the little icon to so many generations that I feel quite honoured to have been partially responsible for that.

Right now I am smiling at your questions that you wished me to answer. They are very good questions but would require a book to answer them in a proper fashion. Talking about books I have written three of them and I really do recommend my first one called MY FIFTEEN MINUTES publisher Bear Manor Media. I was honoured by that book being named best autobiography of 2005 and the subsequent followups of FIVE MINUTES MORE being bestowed the same honour for 2007. My third one has just been released called WHAT'S IT ALL ABOUT, SYBIL? but I strongly urge you to read the first one. Perhaps that will whet your appetite to read the others. All your questions will be answered and more and each chapter is devoted to personal back of the scene stories of some of the greatest icons of the industry that I had the honour of working with or just knew very well. In the first book there are over one hundred very rare pictures that demonstrate the individual stories in these chapters.

Once again I do thank you for your interest and if you do read my book or/books please do let me know if your questions were answered sufficiently.

Blessings to you and yours,
Sybil Jason
Too bad I didn't get exactly what I wanted, but at least it was an honour.