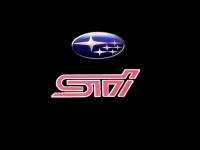 356 rwhp VW Bug
Started by
WRX22B1998
,
Aug 18 2008 12:27 PM
This topic is locked
Posted 18 August 2008 - 12:27 PM
wow lol. pretty cool.
source
imagine racing somebody off the lights in this.

---
Posted 19 August 2008 - 03:25 AM
That's pretty badass. I wouldn't mind driving that around. Pretty paint job, too.

There is no "freedom of speech" in forums, yes you can say what you want but in the end what the mods say gos. This is not a democracy.
lolz
---
Posted 19 August 2008 - 05:00 AM
ya it looks awesome

i'd get rid of the roof rack or whatever the hell is on the roof
---
Posted 19 August 2008 - 05:02 AM
That bug looks so pretty, and with a WRX STi engine I would do anything for that car.
<3

---
---
0 user(s) are reading this topic
0 members, 0 guests, 0 anonymous users