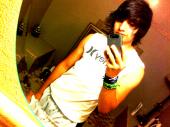 ANYONE NEED HELP?
Started by
Alex T.Lotus
,
Nov 14 2007 04:01 PM
This topic is locked
Posted 14 November 2007 - 04:01 PM
I PASSED THE WHOLE GAME
IF YOU NEED HELP POST YOUR QUESTION HERE OR E-MAIL ME AT:
[email protected]











---
Posted 14 November 2007 - 04:07 PM
... I believe everyone who's already got the game have already finished it. Plus, if they need help they can go and lurk somewhere else where there's more vital Intel rather than from a person who's finished it off now. Possibly, members could be looking for Easter Eggs or Side Mission Helps rather than the story. So I think they can make their own threads if they're stuck rather than having a thread dedicated to it all, it's inappropriate to have this type of thread.

I hope you understand. Thanks.

TM™ - Elite.
---
Posted 14 November 2007 - 04:19 PM
...4 years later...


*clap clap*


Well, i just made a jakass outta myself (confused with VC)


eh, the exaggeration can stand.


CoolerMaster HAFX Tower Case | XFX 850w Black Edition PSU | Asus CrossHair IV Formula Motherboard | AMD Phenom II x6 3.4 @ 3.7 Ghz + ThermalTake Frio HS/F | 8Gb Corsair Dominator GT | Nvidia/EVGA GTX470 1280Mb | 64GB Crucial RealSSD (os) | 2x 1TbSamsung Spinpoint F1
---
---
0 user(s) are reading this topic
0 members, 0 guests, 0 anonymous users