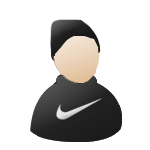 Junction 25
Started by
TM™
,
Jul 18 2007 04:16 PM
Posted 06 September 2007 - 09:20 PM
I was getting Ready to Download it. I guess I will i have to wait a bit Longer.


Past member of the Fiore Family Mafia ;_;
---
Posted 22 November 2007 - 08:47 PM
I haven't had time to finish but here's the main map of what it looks like:



For now, I'm finishing everything off out of it.
Very nice. I hope you get to finishing it TM. Very good work.

Maybe you should have a break once you have finished it.

Hello everyone! My name is Kyle.
---
Posted 22 November 2007 - 08:55 PM
Er, well, I mean, I'm busy nowadays. I'd like to continue working on this, but with GCSE Exams coming up, I have so much stuff on my hands, therefore I can't continue, possibly in summer 08'. The Map took some time to make, but guess what? I had to delete it off my computer. When I get GTA 1 Downloaded on my computer I might start making a new map mod.

For the time, it's scrapped until I get the project back up.

TM™ - Elite.
---
---
0 user(s) are reading this topic
0 members, 0 guests, 0 anonymous users