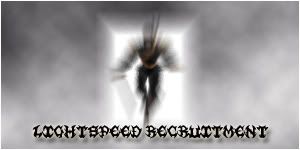 ▓▓▓▓▓▓▓▓▓▓▓▓▓▓▓▓▓▓▓▓▓▓▓▓▓▓▓▓▓▓
▓▓▓▓▓▓▓▓▓▓▓▓▓▓▓▓▓▓▓▓▓▓▓▓▓▓▓▓▓▓
Ninja Don- Ram
Right Hand Ninja- Huckleberry Pie
Ninja guard(more than one guy)-
Samurai-Edward the great
Martial arts teacher-
Ninja leader-
▓▓▓▓▓▓▓▓▓▓▓▓▓▓▓▓▓▓▓▓▓▓▓▓▓▓▓▓▓▓
▓▓▓▓▓▓▓▓▓▓▓▓▓▓▓▓▓▓▓▓▓▓▓▓▓▓▓▓▓▓
Drug Dealing Ninja-
Don's Driver-
katana supplier-
katana Designer-
▓▓▓▓▓▓▓▓▓▓▓▓▓▓▓▓▓▓▓▓▓▓▓▓▓▓▓▓▓▓
▓▓▓▓▓▓▓▓▓▓▓▓▓▓▓▓▓▓▓▓▓▓▓▓▓▓▓▓▓▓
Financier-
Lawyer-
ninja thugs( more the one guy)-
Pimp-
Assassins(more than one guy)-
▓▓▓▓▓▓▓▓▓▓▓▓▓▓▓▓▓▓▓▓▓▓▓▓▓▓▓▓▓▓
▓▓▓▓▓▓▓▓▓▓▓▓▓▓▓▓▓▓▓▓▓▓▓▓▓▓▓▓▓▓
Spy-
Mansion guards(more than one guy)-
Firecracker Dealer-
Smoke bomb dealer-
▓▓▓▓▓▓▓▓▓▓▓▓▓▓▓▓▓▓▓▓▓▓▓▓▓▓▓▓▓▓
▓▓▓▓▓▓▓▓▓▓▓▓▓▓▓▓▓▓▓▓▓▓▓▓▓▓▓▓▓▓
This gang originates from japan,Asia. It started in the late 90's and is becoming stronger as the day go by. every member in this gang is trained in martial arts and are have the best reflexes. We are Also known as the assassins. we use stealth tactics to defeat our foes. Hattori Hanzo stared this gang in 1998 and was killed in the guerrilla war which took place in 2000. After his death I took over the gang. We wanted to make a mark on the world history so we moved to the crime city San andreas.
MOTTO
The katana power

TURF
we are often seen jumping from one building to another in los santos.
CLOTHING

all-black suits or dark red and dark blue.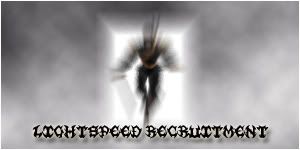 Edited by Manu Maniac-ram-the-don, 01 June 2007 - 01:19 PM.